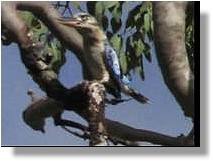 WHAT IS CREEKWATCH?

Creekwatch is aimed at involving the local community with their local environment. It is also a great chance to meet new people and see different parts of the Townsville region.

Creekwatch empowers the local community to achieve 'local ownership' of their waterways through education and involvement in catchment management. Creekwatch activities provide environmental benefits to the local environment and social benefits to volunteers. Creekwatch activities include regular (i.e. monthly) macroinvertebrate surveys, fish and fauna surveys and water quality testing. Creekwatch also holds events on weekends. The Creekwatch program was established and is supported by the Townsville City Council with additional support from NQ Water and the Burdekin Dry Tropics NRM. Creekwatch supports the Creek to Coral programme, aimed at fostering the sustainable use and management of the local coastal marine and freshwater environments.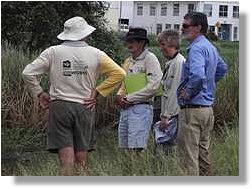 There are a number of new and established Creekwatch groups in the Townsville area. Please see below to become involved with your local neighbourhood Creekwatch group.
How to get involved:

Contact Mick Brady, the Creekwatch coordinator on (07) 4721 4077, mobile 0428533078, or email mbrady@cva.org.au