HUNTER LOVINS TOUR DATES
Information on Hunter Lovins Australian Tour
Townsville itinerary


Tuesday 29 March 2005
Mayor Cr. Tony Mooney presents results of Townsville's Have Your Say (THYS) Sustainability and Sustainable City survey to THYS participants.
Evening Public Lecture - World Trends in Sustainability
Time: 7:00pm - 8:30pm
Location: Townsville Entertainment Centre
Download the Public Talk pdf and registration details

Wednesday 30 March 2005
Corporate Business and Commerce Breakfast
With Chamber of Commerce & Townsville Enterprise
Time: 7:00am - 8:30am
Location: Southbank Convention Centre
Download the Breakfast pdf and registration details


Sustainable Business Practice in Engineering Workshop
(Civil, Construction & Project Management)
Time: 9:00am - 12noon
Location: Southbank Convention Centre
Download the Engineering pdf and registration details
Toolbox kit for the "Engineers Visioning a Sustainable Future" workshop it the Victorian Division of Engineers Australia - "Finding Solutions - an Ecologically Sustainable Agenda for Victoria", April 2004.

Sustainable Business Practice - Establishing/ Promoting Green Business and Commerce
(includes ZING workshop - by Thuringowa City Council)
Time: 12:30pm - 5:30pm
Location: Southbank Convention Centre
Download the Business pdf and registration details
Hunter Lovins will be talking at all four events

Contact details:
For further information and registration for Townsville Hunter Lovins events please contact:
Townsville City Council on 4727 9310 or
sustainable@townsville.qld.gov.au



DETAILS ON HUNTER LOVINS
AUSTRALIAN TOUR
Supported by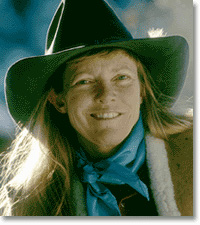 Hunter Lovins
That time has come again when The Natural Edge Project (TNEP) will host Hunter Lovins, President of Natural Capitalism Inc and co-author of Natural Capitalism, for her annual tour of Australia. The tour will occur from 21st March – 6th April, and will engage in a series of presentations, workshops and private sessions with TNEP supporters and other interested parties.

The focus of the 2005 tour will be the upcoming publication developed by TNEP and Hunter Lovins et al titled ' Sustainable Business Practice - The Fieldguide to Natural Capitalism'. The publication will detail a program to operationally assist businesses to transition towards sustainability and highlight the role of government and civil society. Hunter is very interested in doing public lectures and also interactive sessions/workshops. She is genuinely keen to meet people active in implementing natural capitalism and to talk in detail about strategies that can be supported through TNEP and her consulting arm 'Natural Capitalism Inc'.
Hunter Lovins to visit Australia and New Zealand in March/April 2005
You may be aware that as part of the 3 week 2004 tour, Hunter had a range of engagements , including keynote speaking arrangements at the 'Enviro 04' and 'Just and Sustainable South Australia' conferences, as well as various national presentations and closed sessions with private business, governments, universities, NGOs and community groups.
In 2005 the tour will experience more exciting events, such as:
A launch of the Tour at the University of New South Wales in partnership with the UNSW Bookshop (21 March);





keynote address, hosted by the Victorian Department of Sustainability and Environment (24 March);





A development workshop with the Engineers Australia President's Task Force on Sustainability (31 March);





A Keynote address and launch The Natural Advantage of Nations with Sir Ninian Stephen at the 6th Annual Business Leaders Forum for Sustainable Development, held in Melbourne on 4-5th April and hosted by EcoFutures.
The tour will culminate with Telstra address at the National Press Club, on Wednesday 6th April, to be televised on ABC 1pm EST.
Hunter Lovins and TNEP are excited to be engaged by the Townsville City Council and supporting organisations in the sessions arranged for the 29th and 30th March.