Pioneer Building Products / Besser Masonry have changed their name to Hanson Building Products, trading as Hanson Masonry.
Pioneer/Besser was purchased by Hanson in 2000, and have now decided to change the name to Hanson Building Products - nothing else has changed, you will receive the same great products (including Hanson's Besser Blocks) and service from the same friendly people.
For more than 40 years, Besser has been a partner in developing Townsville




As Queensland's leading supplier of concrete masonry, we have earned a reputation for outstanding quality and service


We are proud to be associated with many of this region's award-winning construction and landscaping projects
Supporting the growth of the local economy, we manufacture locally from local materials and employ local people
We are committed to the sustainable, environmentally friendly and green development of our city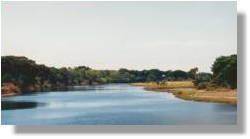 At Hanson we understand the impact the built environment has on our natural environment.
Our experience in masonry design and construction has led to the development of a range of products that promote environmental sustainability.
The strength and stability offered by our Erosion Control Systems are ideal for protecting Townsville's unique environment while promoting accessibility for eco-tourism ventures.
Tri Lock and A-Jacks can be used in and around saltwater, and are proven to withstand strong wave forces.

TRI LOCK

A-JACKS


Eco Monarch and Grass Pavers capture water runoffs for return to the water table or storage.

ECO MONARCH

GRASS PAVER


Enviropave creates access roads without environmentally damaging base materials or edging

ENVIROPAVE
OUTDOOR LIVING AREAS ARE PERFECT FOR NORTH QUEENSLAND
Retaining walls like this not only look great, they prevent soil erosion and add stability to environmentally sensitive areas
RELAX, ENTERTAIN & ADD VALUE TO YOUR LIVING SPACE
Now is a great time to get started on your outdoor project
Our range blocks, pavers, retaining walls and garden edges are designed for easy, cost effective construction
| | |
| --- | --- |
| Over the next few months, hanson will be embarking on a strategy in Townsville to promote environmental sustainability. Our programs will focus on improving energy and water efficiency through environmental awareness campaigns, tree planting and sustainable development. We look forward to partnering the Townsville City Council as we work towards "greening Townsville". | |
Discover more at the Hanson Building Products website